Welcome to Breiðdalsvík
– Population 139 –
Situated in the secluded beauty of Iceland's East Fjords, we offer adventurous spirits a refreshing escape along the road less traveled. Surrounded by majestic mountains and black sand seascapes, you feel at one with nature. Hike along ancient volcanos, pick berries in enchanting Jórvíkurskógur Forest, or track herds of wild reindeer – all without seeing another soul. We invite you to experience our genuine small-town hospitality, fresh regional cuisine, and authentic local color found on every corner.
This is Breiðdalsvík, where the destination is worth the journey.
Hotel Breiðdalsvík is a tranquil oasis amid the rugged beauty of Breiðdalsvík.
Enjoy rustic ambiance in a comfortable setting ideal for exploring the surrounding wildlife and wilderness.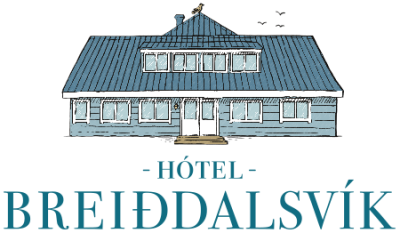 Thank you  We are proud to tell you that Hótel Breiðdalsvík won the INCENTIVE AWARDS FOR RESPONSIBLE TOURISM in 2022. The other...
Pleasure in the job puts perfection in the work We offer work-cation facility for people that want to combine work and pleasure at the...
Kræsingar og Kósýheit Veisluborðið svignar undan kræsingunum þegar Haraldur Helgason matreiðslumeistari mætir á Breiðdals...
Interesting in Breiðdalsvík
Interesting in Breiðdalur and surrounding area